products.product.add_to_cart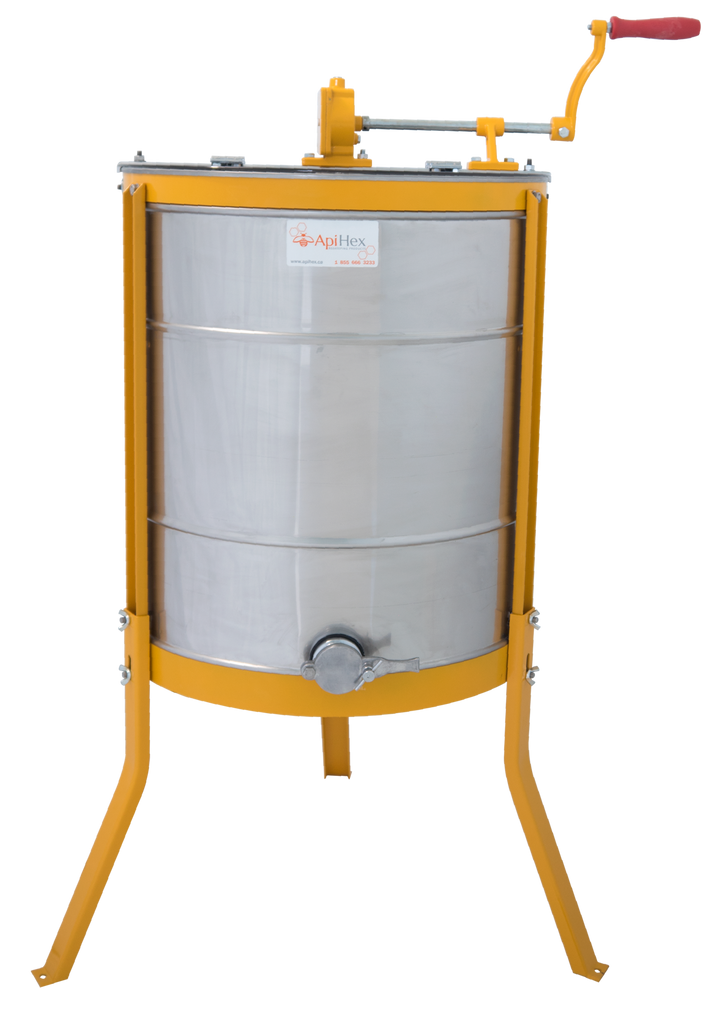 Honey Extractor 4 Frame Model: AEX-4MS
---
Easy to operate. Built to last.
This was specially designed for hobbyist beekeepers like you, offering a high quality and convenient way of extracting both deep (9 1/8") and medium (6 ¼")  frames. It fits four deep (91/8"), eight medium (6 ¼") or eight shallow (5 3/8" ) Langstroth size frames 
The shiny acid-resistant 430 grade stainless steel has painted metal enclosed gear and legs, forming the perfect combination for an aesthetic, modern-looking device. With its conical bottom, the drum ensures an optimal draining of the honey.
 The cleaning process has never been so easy. Simply unscrew the top two bolts on the top bar to entirely remove the cage. Using a stainless-steel cleaner or warm water with a clean cloth, gently pass over it, and watch your extractor look like brand new again! 
Drum diameter: 54 cm 
Drum height: 59 cm
---
Share this Product
---
More from this collection